Branding 101

: It's not about what you see, it's about what your customer sees!

Branding is everything your customer or client sees from you. It is your business' personality and voice, but oddly enough it isn't about you at all…
Branding is not "One size fits all"
Every brand is different, so we work hard to help you develop relevant branding content that will attract your customers. Whether you're starting from scratch or needing a refresh we can help! From logos to brochures to content marketing, we can give your brand an identity and a voice that will appeal to your ideal customers.
Learn More
A brand is so much more than just a logo, but a logo is a great place to start. If a picture says a thousand words, then a logo is definitely more than just an icon and text. From the color to the graphics to the typography, a logo is often more memorable than the name of your business!
Learn More
Across all platforms, print, radio, video, and social media it is important to find your voice to create brand consistency and build trust. In this case voice isn't just the sound air makes as it floats past your vocal cords; it is the content, images, colors, and tone that you show your customers. When you combine all of these things you get a dynamite brand that will consistently speak to your customers.
Learn More
From business cards to brochures to social media graphics, consistency among your colors, designs, and fonts is important. We can help you live your brand in any situation and have the print and graphic materials that you need to back it up!
Learn More
Making sure your customers can find you online has never been more important. How important is it? Well, 48% of Americans expect brands to know them and help them discover new products that their needs. Needless to say putting your content in front of your customer is more important than ever, because they are less likely to seek you out.
Content Marketing and Inbound Marketing
Learn More
Content marketing is key to getting in front of your client. It is a special type of marketing that involves creating and sharing online materials, like blogs, videos, and email campaigns. It doesn't specifically promote your brand but it creates interest in your products and services. Essentially it makes you the experts with all the facts and the know-how. This supports an inbound marketing strategy, which means that customers are coming to you rather than you trying to chase them. Pretty neato!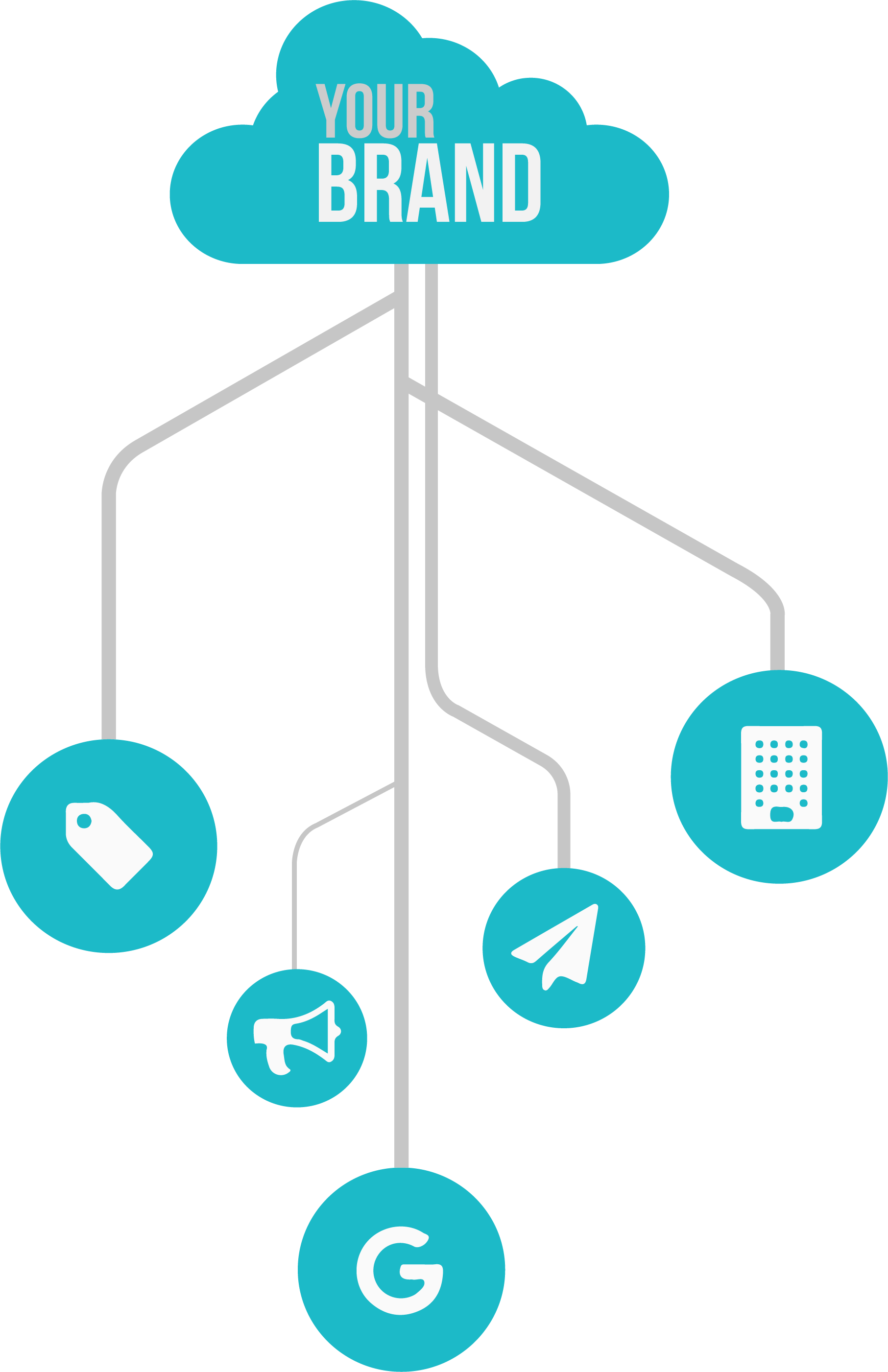 We are about to make this really easy for you…
Now that you know that a brand is more than just a logo, and that it is all about what the customer wants to see from you, we can talk about how to get your brand to work for you!
``Wonderful group of people at Hookd! Always prompt to get back to you and they always bring new ideas to the table. Highly recommend!``
- Bruce Hayhoe - Owner/Broker at Woods & Water Realty
``This is an excellent promotional group with people qualified to do online and onsite promotions that are memorable and effective. My sales went up considerably...``
- Sandee Cosmo – Author of Wakanda Whooper
``Lee and team have created a social media campaign that has been successful for our DMO Go Chippewa Falls... I admire their insights and drive to assist me... the ROI is present in every report!``
- Jackie Boos – Go Chippewa Falls
``The entire Hookd team is extraordinary! I have had the pleasure of working with them for a few months now, and seeing immediate results with our web traffic...``
- Rebecca Sterr – Physicians Weight Loss
SO, WHAT DOES YOUR CUSTOMER SEE WHEN THEY LOOK AT YOUR BRAND?
If the answer to that question scares you, then let us help. We are experts in creating cohesive, beautiful brands that will attract the customers you've been seeking. Book your free branding appointment today!