Great business leaders and marketers regularly monitor and update their marketing plans. However, in these rapidly changing times, it's more important now than ever! So, how do you know if your marketing is really great or just good enough? It "normally" comes down to getting in front of your audience, at the right time, with the right message. But the best marketers know that it's also about using their marketing dollars as efficiently as possible and delivering a positive ROI. 
If you haven't reexamined your marketing plan in a while, or are ready to do it again, you may have a million questions in your head. Have no fear, at Hookd, we are firm believers in making things simple and we believe that there are three, quick questions that can indicate if your marketing plan is effective and efficient!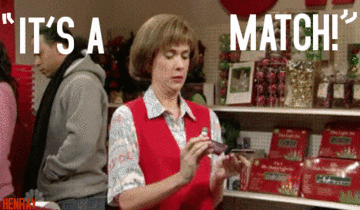 1. Are you reaching the right audience?
Chances are, your audience is out there among those surfing the web, checking their email, engaging on social media, listening to the radio, watching TV… the list goes on. With more media platforms than ever to choose from, how do you choose which ones you will use to reach your customers? If you want the biggest bang for your buck, the answer is to choose a platform that will help you target your unique audience. 
A great first step is to ask yourself which media your target audience uses. If it's females 35+ that you're after, then Facebook is a great place to start! However, if your audience is high school students, Tik Tok or Snapchat might be a better fit. We wrote a quick read about generational use of social media platforms that you can check out HERE if you'd like to learn more. 
The second step is to utilize the audience targeting capabilities of those platforms to truly hone in on your target audience. That's right, you no longer have to pay to advertise to the masses! Digital platforms offer robust targeting capabilities (from age and gender, to income and interests, and more), which will help you save money by only placing your ads in front of the audience who is most likely to respond.
At the end of the day, smart marketing involves reaching your target market, but the smartest marketing reaches them for the lowest dollar. 
Here's a few thoughts on ways to reach your audience:
Use those emails – If you haven't started an email list yet, do it now. Existing customers are your lowest hanging fruit because they're already sold. Email services start at under $20 per month and it's a great way to spend your time reaching those who can potentially have the biggest impact on your business. There's a reason that email has an average ROI of $40 for every $1 spent.

HERE

are some tips on building a strong email strategy of your own!

Try Digital – If it's not part of your existing marketing plan, it should be. Digital marketing, on Google or YouTube among others, is just like traditional marketing, only more targeted and affordable. It's still putting an ad with relevant messaging in front of a potential customer… only digital marketing also allows you to place it solely in front of your best potential customers (targeted = less $$), and then allows them to click through to your website or landing page and make a purchase.

Paid ads on social media – In addition to regular posts and boosts, paid advertising on places like Facebook and LinkedIn shows up in the user's feed and offers amazing targeting capabilities (again, targeted = less $$). The icing on the cake is that they'll also have the opportunity to click immediately and engage with your business. 

If you're a fan of traditional mass media, like TV, Radio, and print, that's fine too. You won't have the opportunity to pursue the type of hyper-targeted approach that digital offers, but you can hone in on your target audience by picking stations, programs, and dayparts that are popular with your target audience.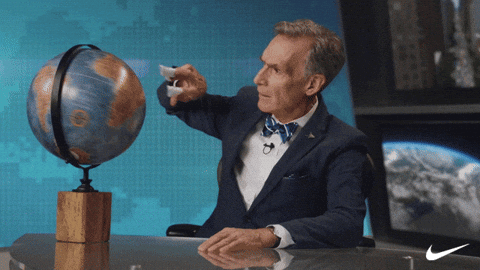 2. Are you reaching the right area?
By now you may have heard of the term geo-targeting. That means exactly what it says, targeting your advertising to a specific geographic area. It can be by country, state, county, city… etc, or by drawing a radius (think a 30-mile circle around Eau Claire), or it can even be hand-drawn down to the neighborhood! 
It's considered a more modern approach that's only available through digital advertising. With traditional media, you may have been able to advertise to multiple groups of counties in your part of the state, but now you can split that up and only include the counties, and even areas within counties, you provide service to. Geo-targeting allows you to spend your dollars only reaching your target audience and eliminates the wasted spending!  
Here are a couple of critical things to keep in mind:
Consider the drive –  If you're a great lunch spot, limit your advertising reach to those within a reasonable driving distance. A potential customer may be enticed to drive five or even 15 miles for a great burger, but they probably won't drive two counties away for lunch. So, be cognizant of your market boundaries and tailor your marketing accordingly.

It's possible to be too targeted – Our clients get excited when we say we can literally draw a line around a neighborhood and target the residents with a specific message. However, targeting so strictly has a time and place and can limit your opportunities. Be diligent about being precise, but don't build walls that keep other prospects out.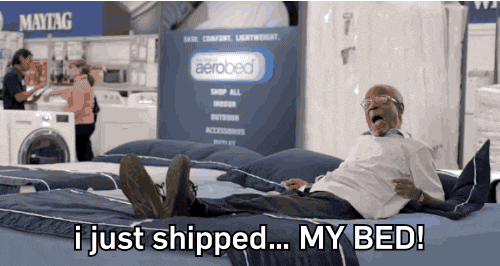 3. Do you have the right message?
This is the last question, but probably the most important. It's about being an empathetic listener for your audience; in other words, hitting them with the right message at the right time. It's important to note that your audience may be in different places at different parts of the sales process, so put yourself in their shoes and meet them where they're at. Then, consider what information they need at that point in the sales process. 
Here are some tips on creating well-timed media and messaging:
High Funnel – When potential customers enter the market, many are doing research online. You should be reaching them there! But you should also be a resource with your messaging…  provide an introduction to your brand, answer their questions, instill confidence in your brand and invite them to view your website.

Mid Funnel – Before people buy, they research and educate themselves. Be there when they are and keep educating them about what you do and what makes you stand out! They might return to your website, make a call, or send an email. Be sure you're making things easy to find on your website and that it's easy for them to find your phone number, email, and even to sign up for your monthly email list.

Low Funnel –  These people are ready to buy and they just need to find who they're buying from. Are you showing up when they google "home builders nearby" or "best places for families fun"? If not, it might be time to reconsider your SEO strategy and include some paid search options.

HERE

are some quick tips on that. Again, meet them where they're at and provide as many opportunities for them to click, call, email or buy from you!
We're here to help you discover how simple marketing can be now or at any time. It really comes down to communicating well with your customers and being productive and efficient with your spending. If you're in need of any assistance sorting through it all, feel free to reach out. #TeamHookd likes these types of challenges (we're weird, we know!) and we'd be happy to help shed some light on your specific situation. Simply reach out to our Director of Sales, Sarah Gordee, at 715-396-1661 or at Sarah@hookdpromotions.com for a free consultation.
In the meantime, happy marketing!